As a member of the community, you can log into all of our internal tools with a single NYC Photo Stroll account. Right now, this includes access to:
This forum
Our zine submission form
Once you create an account on either of these, you can log in to the other with the same account.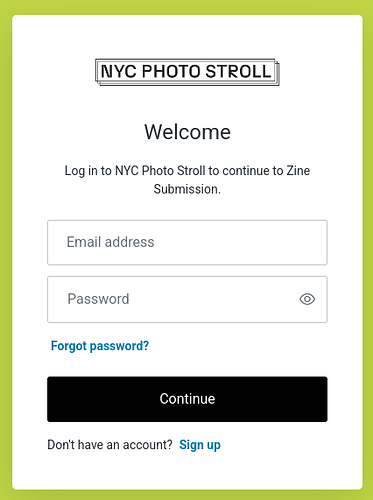 Signing up
To get started, see the WhatsApp group chat: Annoucements channel. If you've recently joined the group and don't see information there, just ask and we'll forward you the info.